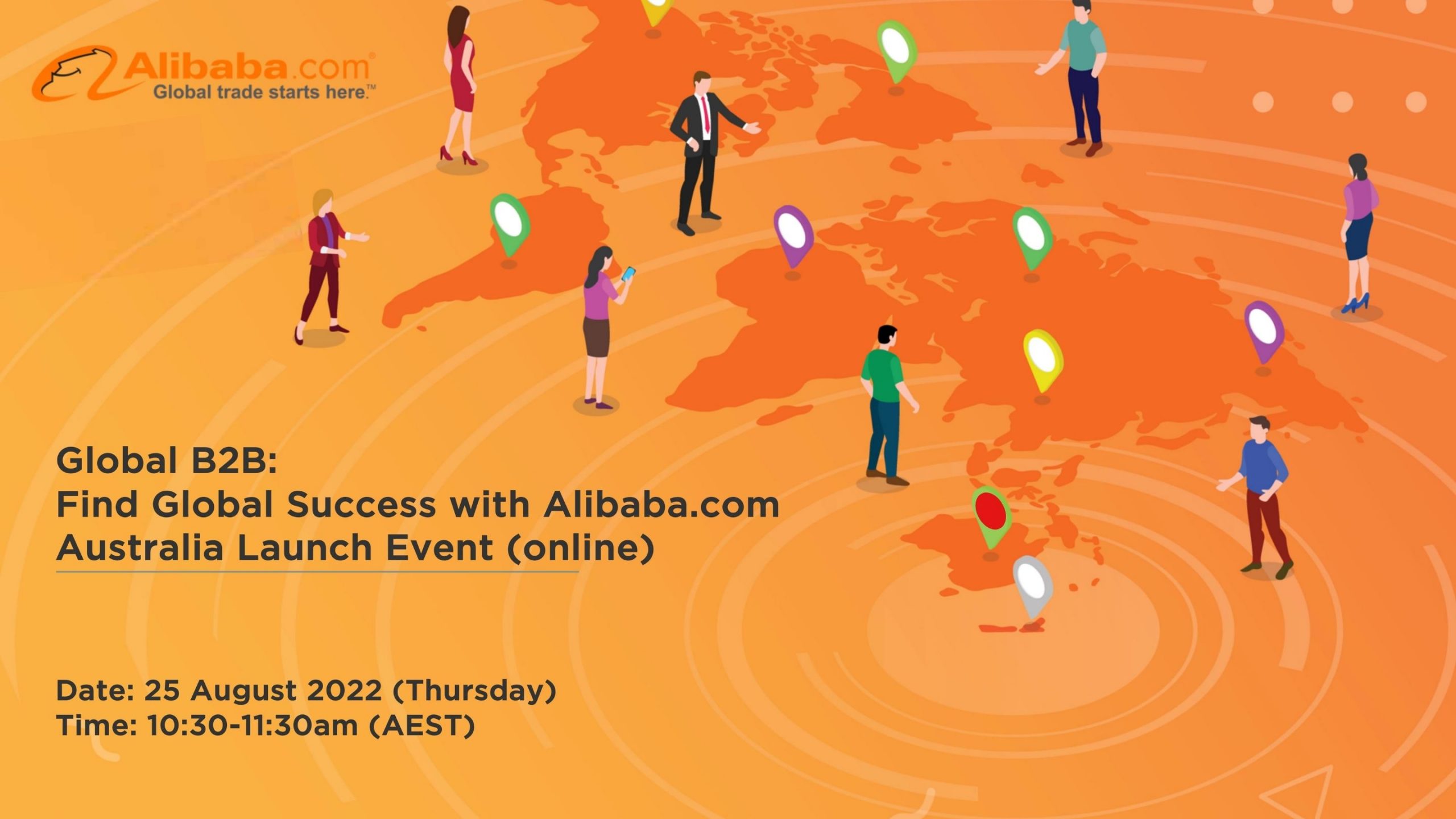 Find global success on our wholesale marketplace Alibaba.com.
You may know Alibaba as a way to reach consumers in China, but we can also help you reach wholesale buyers all around the world, cost effectively. Australia is renowned for its high quality, natural and authentic products. Have you considered a cost-efficient and scalable way of reaching out to over 40 million active professional buyers through a global digital platform?
Together with our Australian partner Yaru Ventures, we are delighted to announce the launch of our Gold Supplier program in Australia. Please join our online launch event on Thursday 25th August,10:30-11:30am AEST to learn about how we can help you reach new business buyers and distributors worldwide. We will explain how Alibaba can support your business to grow international B2B sales and the steps necessary to get the very best out of this platform. Join us and have the opportunity to be amongst the first Australian businesses to be part of this exciting program.
The webinar will include a real time Q&A session with speakers and hosts.
From this event, you can learn about:
– The global B2B/ wholesale trends for Australian brands
– How to sell wholesale with Alibaba.com and reach millions of trade buyers globally
– Gold supplier program for Australian brands
AGENDA
Welcome Remarks
10:30am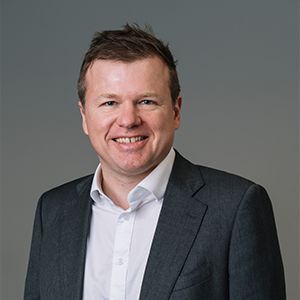 Pier Smulders is the General Manager, Australia and New Zealand at the Alibaba Group. In this role Pier works across Alibaba Group's ecosystem supporting Australian and New Zealand activities. A key focus is helping Australian and New Zealand companies find success in reaching Chinese consumers via Alibaba's marketplaces in China and global customers through their other consumer and B2B marketplaces around the world, in line with Alibaba's mission "To make it easy to do business anywhere". He also manages external relationships with the Government, key business partners and other stakeholders such as Universities.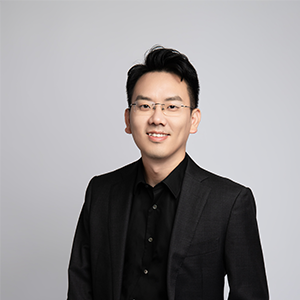 Tim Song is the head of Global Strategic Partnerships of Alibaba.com. As part of the Alibaba Group global team, he works across more than 30 countries' supplier business and supports the governments and agencies world widely to promote local companies to sell globally, with a focus on helping them accelerate digital transformation in B2B ecommerce.
Tim started his career in 2010 at United Technologies Corporation, an American multinational conglomerate and was later on in charge of channel & marketing operation in HikVision Asia team, a world's leading video surveillance products supplier established in 2001. Tim served in various roles in Asia market and holds an MBA from Zhejiang University.
Global B2B insights
10:40am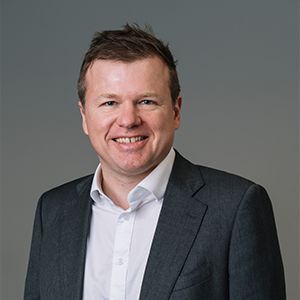 Alibaba.com Australia Gold Supplier Program
10:55am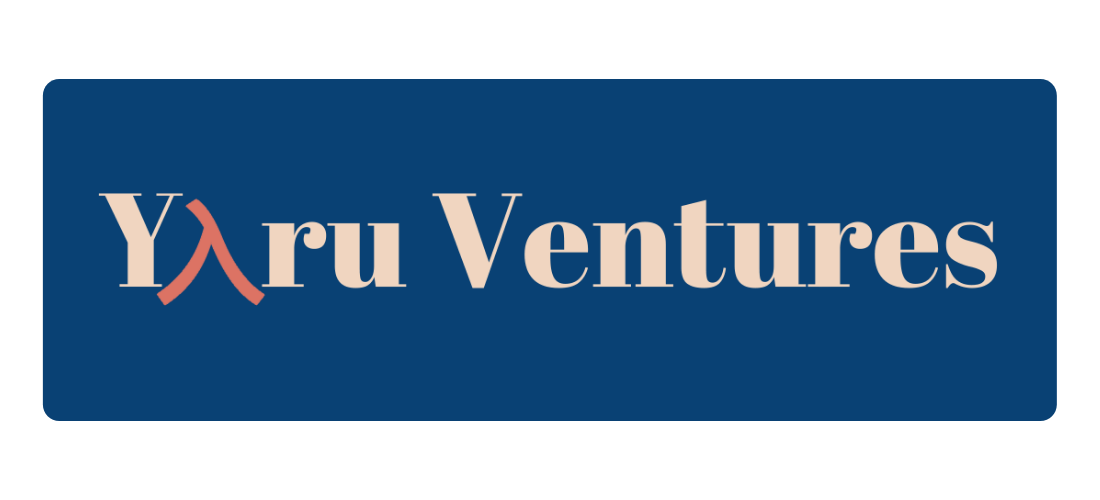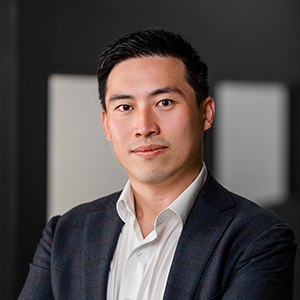 Will has over 12 years' experience leading the development and expansion of international brands into China and South-East Asia. His passion for building brands in Asia propelled him to found Yaru Ventures in 2020 with a mission to become the preeminent partner for unlocking long-term success in these often complex and changing markets. Prior to Yaru, Will held CEO and other executive positions at various listed and multinational FMCG, investments and consulting companies including eCargo and Metcash. He has a background in e-commerce, finance, distribution, and sales and holds a Bachelor's degree in Commerce from Macquarie University and a CIA/CRMA.
Q&A Session
11:10am
Please contact us if you have any enquiries about the event.
Host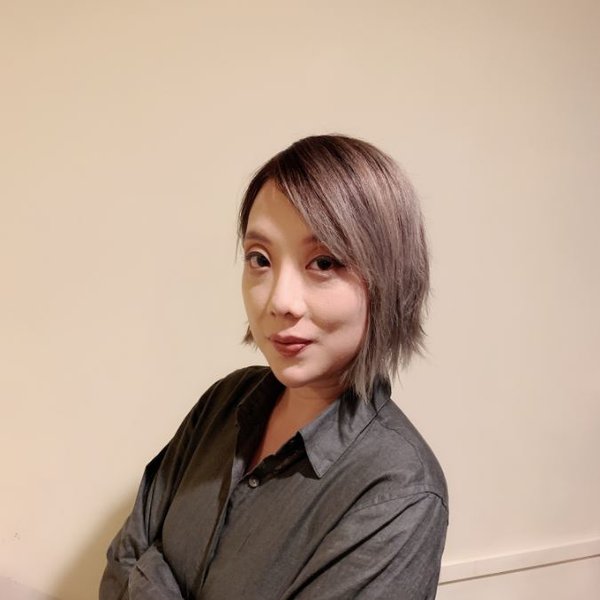 Kit Yau is currently Head of Marketing of Alibaba Group, Australia and New Zealand. Kit is responsible for all Alibaba Group marketing and events to help Australia and New Zealand businesses, with the goal of helping local brands and merchants to identify the right business solutions from global marketplace to cloud technology within Alibaba ecosystem. Kit also works closely with government, institutional and business organisations aiming to help Australia and New Zealand companies to identify business opportunities.
Kit has worked with a number of companies including HTC Vive, Apple, L'Oreal and P&G in marketing communications agency roles based out of Shanghai, Hong Kong, Taiwan and San Francisco for over 16 years. Kit brings with her a wealth of international experiences to drive the marketing and communication strategy especially for technology, FMCG and fashion and beauty industries.
Alibaba Group uses the information you provide to us to contact you about our relevant content, products, and services. You can unsubscribe from communications from Alibaba Group at any time. For more information, check out Alibaba Group's Privacy Policy. To unsubscribe from Alibaba Group's communications, see Alibaba Group's Privacy Policy.
---
JOIN US!
Registration is free.
Date: Thursday 25 August 2022
Time: 10:30-11:30am