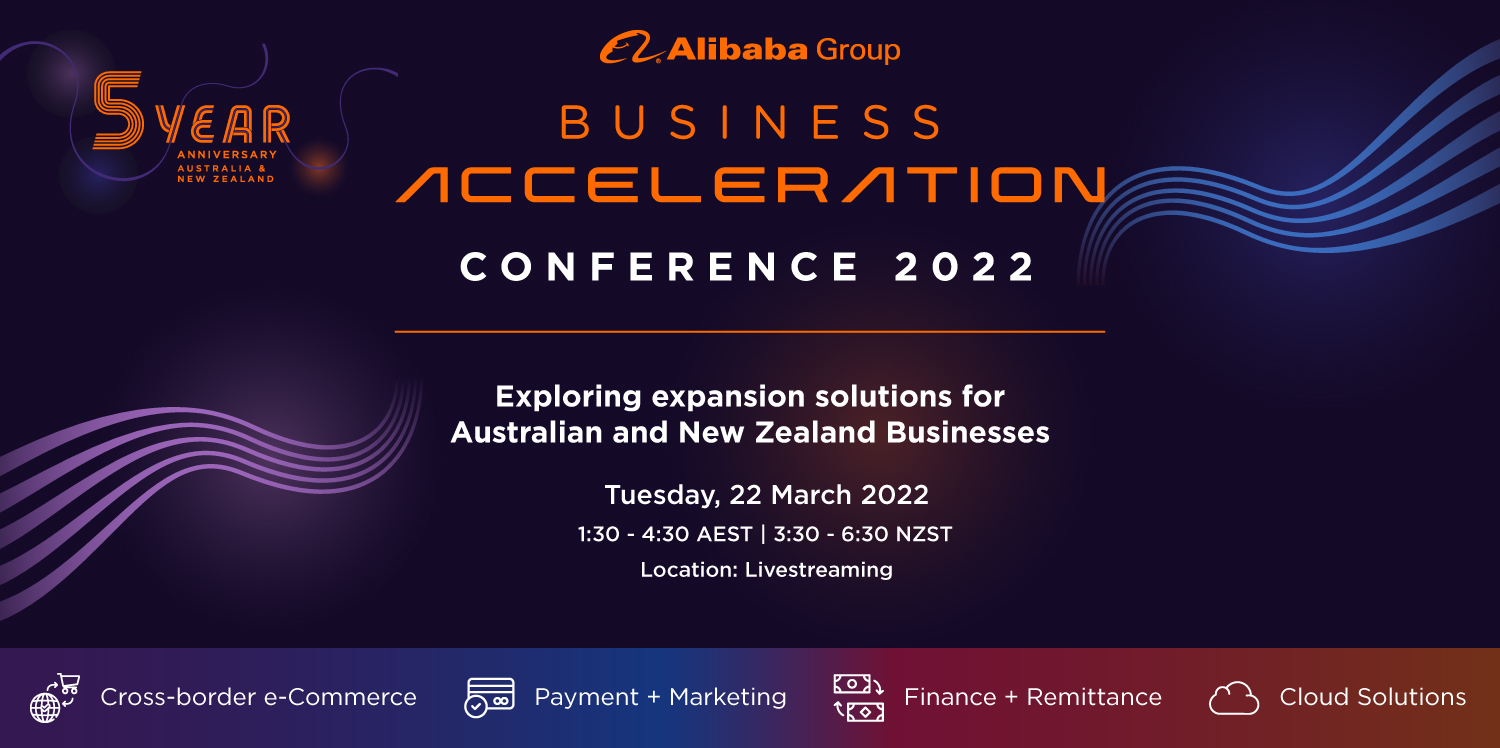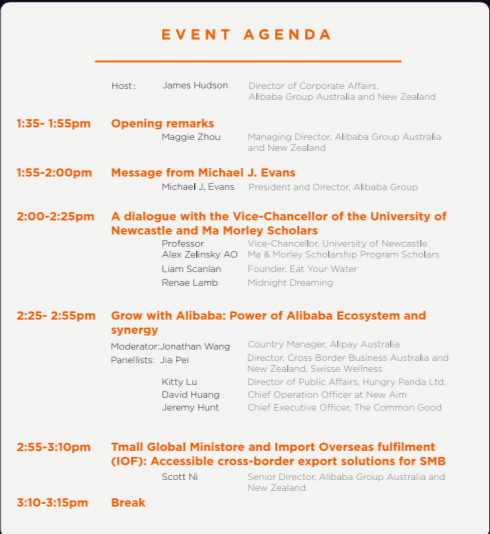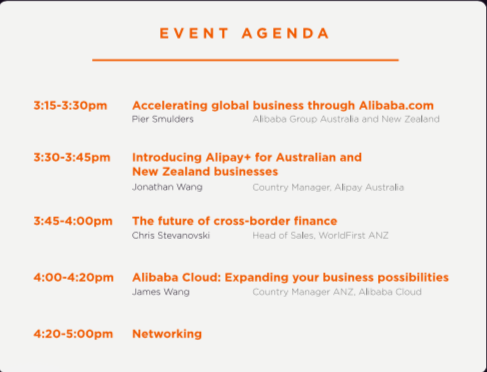 Evolving consumer behaviour and preferences, disruption to supply chains, and changes to sales operations are shifting business as we know it. Australian and New Zealand businesses have always been positive and creative to embrace changes and take advantage of new opportunities.
The Alibaba Business Acceleration Conference 2022 is a key opportunity for businesses across Australia and New Zealand to understand some of Alibaba's 900 million annual active consumers. The Conference will also showcase a series of new business solutions for small and medium businesses to scale up their growth in cross-border e-commerce. We will also provide insights on how payment and remittance as well as cloud technology and services can help SMBs to be more efficient and productive.
Digitalisation is changing the business dynamics and the world as we know it. We will discuss a range of tools that businesses can utilise to be successful across China and the Asia Pacific region.
As an integral part of this event, experts from Alibaba Group and leading local businesses will guide you through the opportunities for Australian and New Zealand small and medium brands in the export market and digital economy.
AGENDA
Alibaba Business Conference 2022 + Alibaba Group ANZ' Five-year anniversary ceremony
CONFERENCE HIGHLIGHTS
Cross-border export opportunities for Australia and New Zealand SMB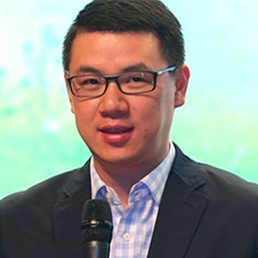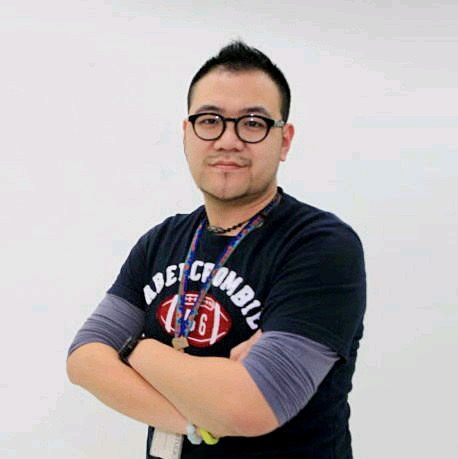 You will learn various new cross-border export solutions that enable businesses in all scales to connect with China and the global market. Apart from the renowned Tmall Global Flagship store, we are introducing Tmall Global Mini Store, Import Overseas, Fulfilment (IOF) and Alibaba.com, which are the latest export solutions that are affordable and accessible for Australia and New Zealand's SMBs.
Suggested Audience:
Exporters, brands and manufacturers
The future of cross-border payment and finance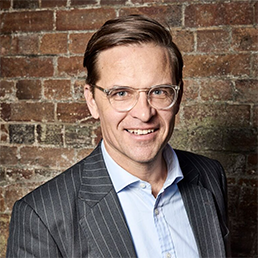 Introducing Alipay+ for Australian and New Zealand businesses
You will learn how the Alipay+ solution, a new solution by the renowned Ant Group, can enable your business to go global with mobile-first payment and marketing solutions. And it's officially available in the ANZ market now.
The future of cross-border finance:
In an increasingly connected digital world, what does the future of finance looks like for cross-border SMBs? This session will cover how international payments expert WorldFirst enables businesses to go global, breaking down the financial barriers to running a cross-border business. This is a valuable session for any business that is sourcing products from overseas, selling in foreign markets or has a global footprint of offices.
Suggested Audience:
Retail, tourism and hospitality, local e-commerce owners, Australian and New Zealand Small and Medium businesses, import and export businesses
Alibaba Cloud – Expanding your business opportunities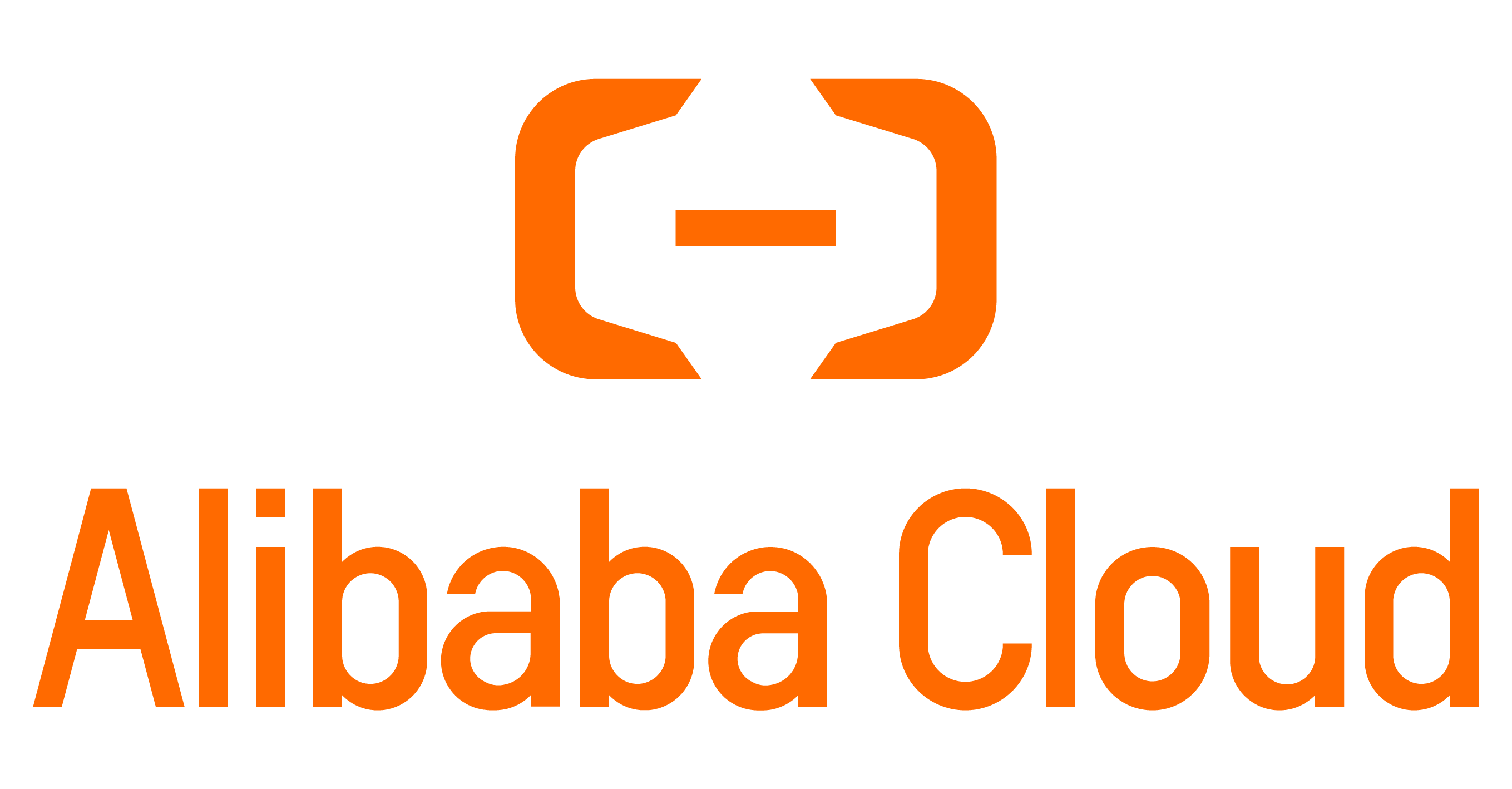 Gain insight into how cloud services can deliver endless possibilities for Australian and New Zealand businesses. Discover how Alibaba Cloud can help streamline your local IT services whilst enabling growth through the region via our cross-border network solutions.
Suggested Audience:
Business Leaders interested in Cloud and Emerging Technologies, architects, developers, IT engineers
Panel Discussion:
Grow with Alibaba: The power of Alibaba ecosystem and synergy

Moderator:

Jonathan Wang

Country Manager Alipay Australia
Panellists:
Host:

Kitty Lu

Director Of Public Affairs at Hungry Panda Ltd

David Huang

Chief Operation Officer at New Aim

Jeremy Hunt

Chief Executive Officer at The Common Good Group

Virginia Birrell

Chief Executive Officer at Australia China Business Council Victoria (ACBC)
You will hear from industry experts who will provide insights into what Australian and New Zealand businesses need to know about digitalising businesses, the current preferences and behaviour of the Chinese consumers and understand how to pick and partner with solutions in Alibaba's ecosystem to drive your business growth. You will also understand how Australian and New Zealand business leaders and partners have been working with us over the past five years.
Suggested Audiences:
Exporters, merchants, brands, start-ups and sole proprietorship.
A dialogue with the Vice-Chancellor of the University of Newcastle and Ma Morley Scholars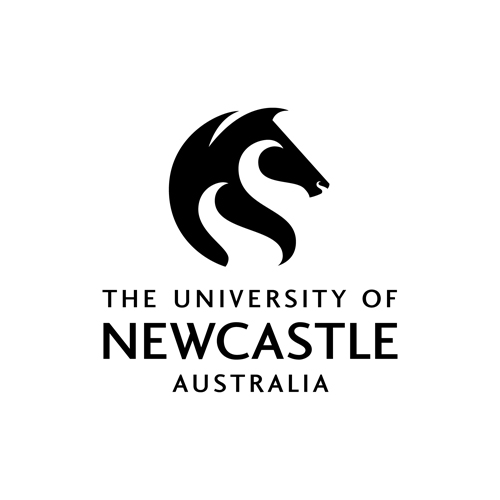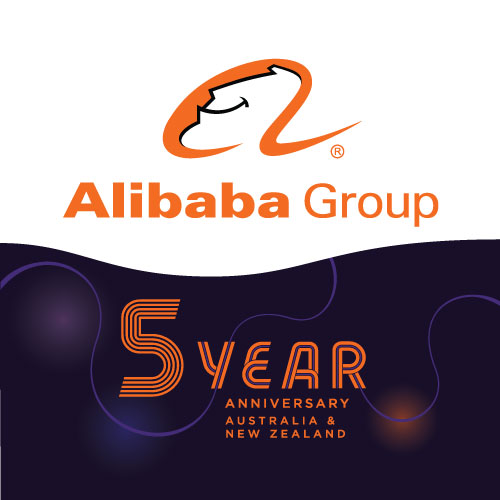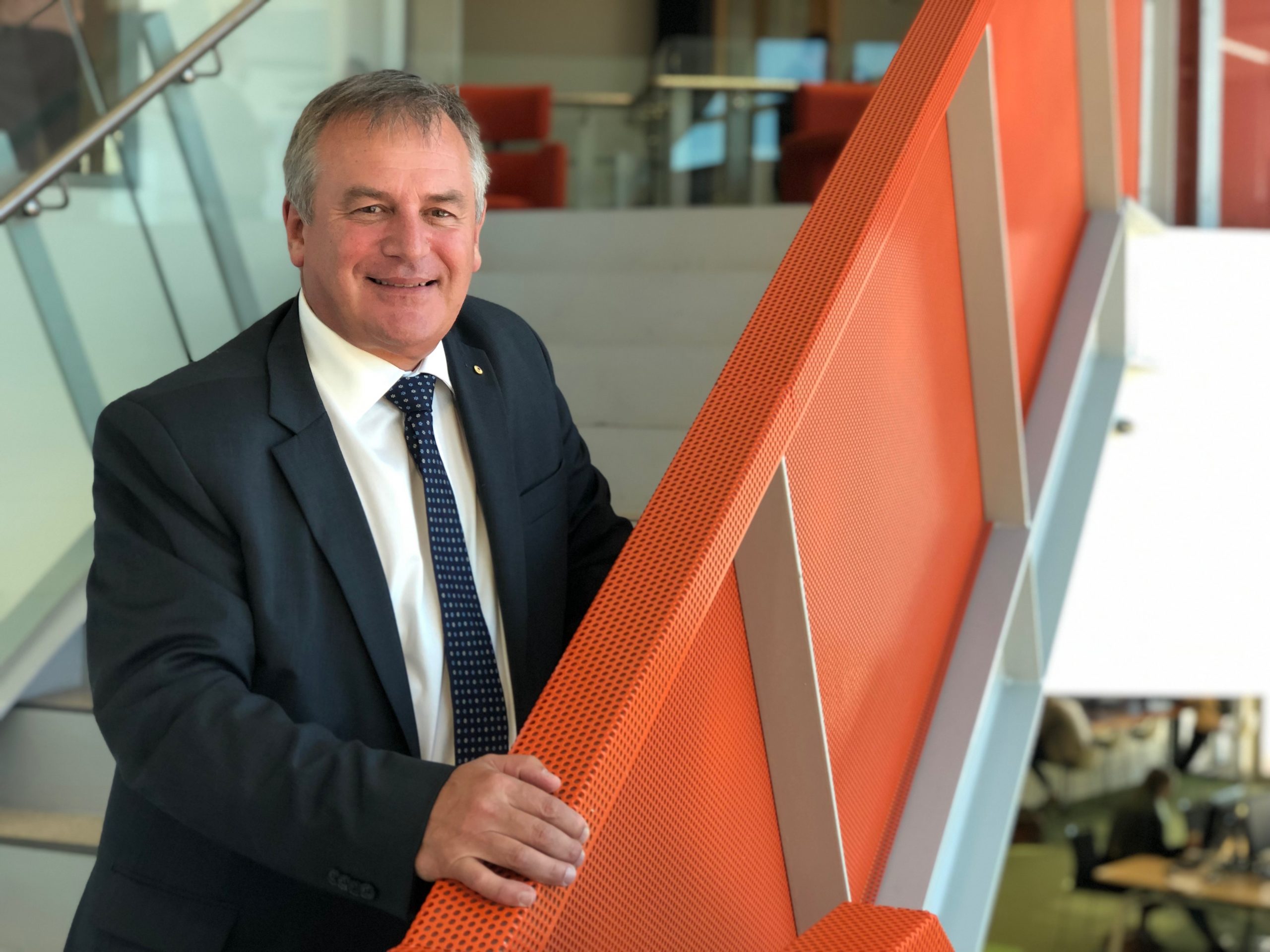 Professor Alex Zelinsky AO
Ma & Morley Scholarship Program (the University of Newcastle)
You will hear how the speakers shared commitment to innovation and the values of the Ma & Morley Scholarship Program will inspire, educate and cultivate the next generation of globally aware and socially conscious Australian leaders.
The Vice-Chancellor will speak about the University of Newcastle's commitment to innovation and entrepreneurship: the design, creation and use of technological innovation to create a better future.
The panel discussion will explore how the Scholars' journey with the Ma & Morley Scholarship Program, in collaboration with Alibaba, has changed the way they do business and defined or redefined the impact they aspire to ha
Please contact us if you have any enquiries about the event.
Alibaba Group uses the information you provide to us to contact you about our relevant content, products, and services. You can unsubscribe from communications from Alibaba Group at any time. For more information, check out Alibaba Group's Privacy Policy. To unsubscribe from Alibaba Group's communications, see Alibaba Group's Privacy Policy.
---
JOIN US FACE-TO-FACE!
We are hosting the conference physically at the State Library of Victorica, Melbourne. Join our event in person and meet with industry and brand leaders. RSVP is free. Limited seats are available.
Date: Tuesday 22 March 2022
Time:
– Reception: 13:00-13:30 AEST
– Networking: 16:15-17:00 AEST
Venue:
Conversation Quarter, State Library of Victoria, 328, Swanston Street, Melbourne VIC 3000
Parking is available at Melbourne Central or QV.
All registrants on-site will require to show the vaccine certificate upon arrival.